For the 2013 Corby Walking Festival, Fermynwoods commissioned artists Kathy Hinde and Aaron Head to work with walkers and members of the public to turn walked routes into instruments.
Aaron Head worked with Woodnewton Primary School's Year 5 students to launch the Corby specific area of the map.
After warming up with some unusual listening exercises, students explored the sonic landscape of the school and its surrounding area.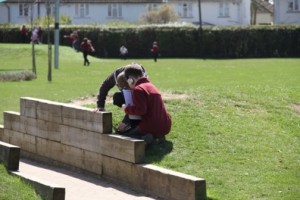 Recorded samples were tweaked and edited before they were uploaded to the internet via Audioboo. Students tagged the uploaded sounds with associative words and marked their geographic location, with the final result viewable on the appropriate section of the Echo Location map.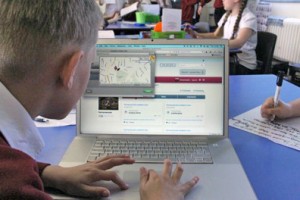 Students then 'played the map' as a means of generating music and representing their school sonically.